This memorial website was created in the memory of our baby boy, Calan William Chambers who was born in Abilene, Texas on February 27, 2008 into the arms of Jesus. We will remember him forever.




Where has the time gone?
I thought I should give an update for the sweet ladies that still visit this site. I am sorry that I have neglected it so long. What can I say, life goes on even though your heart has been broken. God is alive and on his Throne! He has blessed us with a little boy we named Chase Alan Chambers. Alan is in memory of his big brother Calan. He was born 9/09/09. What a wonderful day. We were reminded that God is faithful.
My pregnancy was hard. I always feared the worst before each weekly doctor visit, even though I wanted to practice faith and trust God whatever his plans were for our baby...my heart wouldn't let me celebrate till we held him in our arms. He came into this world face-up and was as healthy as can be! Praise God!! Chase will be 2 this year. I forgot how to load pictures on here, as soon as I figure it out I will let you see our miracle!
The years have proved to heal my heart. I still get emotional at times out of no where. But, I am still comforted that my little baby boy is in heaven and I will see him one day!




Calan's Memorial Garden


Calan's Garden is beautiful. So peaceful...we are done for now but a few flowers have yet to bloom. I am hoping to get a picture with everything in bloom. Maybe next year we will work on another one!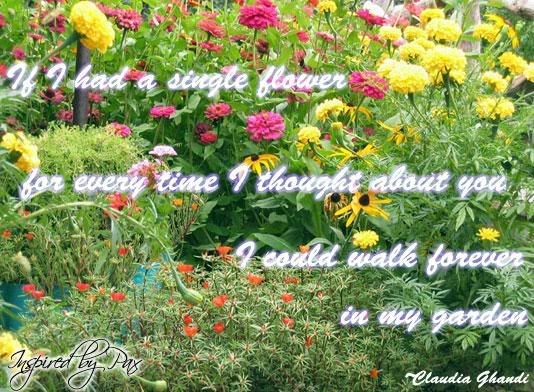 February 26th at 1pm Christian and I went to Dr. Mayberry's office to have an ultrasound. We were excited about this visit as we were going to find out if Christian was going to have a brother or a "stister". He really wanted a sister and called her Baby Christian. Cortney was able to attend so off we walked into the sonogram room for a moment that would change our lives forever. I almost asked the doctor what was wrong as he wasn't saying a word. Then he asked me if I could see what he was seeing....when I said no, he simply stated "there is no heartbeat, I am sorry".
The rest was a blur but I can remember thinking I don't want to give birth to a dead baby. Maybe it isn't true, maybe he's wrong. Then my OB/GYN called and told me to get right to the hospital or wait and come back in the morning. We couldn't decide if we wanted to wait or not. Then I decided I just wanted to get it over with. We headed to the hospital only to leave for some personal time and came back a little before four.
We had family and friends immediately head to Abilene to be by our side. What a horrible, painful process it turned out to be.
At 9AM Wednesday morning, our son came into this world, but we are assured that he was already singing with the Angels. We named him Calan William. William after his fraternal Great-Grandfather, William Wright of Marion, Indiana. His small, perfect body was silent. As we held him later the reality of this situation hit us and after a surgical procedure for my own health, we began to plan for our baby's funeral.
Twenty-nine years old and I was planning my son's funeral. My husband was very involved in every aspect. He showed his true colors and reminded me what a legacy our son left behind. He left men of great strength, character, integrity, and unconditional love. Our sons are both very blessed. Our Christian is surrounded by hard-working, dedicated men. It is an honor to name both our sons after the influential men in our lives.
Calan's service was beautiful. It was almost too good to be a funeral. It was comforting and was a service that honored Calan, and praised a wonderful Savior that came down and took our son by the hand and took him to Heaven.
As the parents of an Angel we have many assurances....our baby will never hurt, never feel pain, and never, ever be alone. Till we meet again, Sweet Calan...



Christian misses his little brother. He says he can't wait for God to give us another one but he hopes his baby will just wake up. He is a sweet precious boy! Don't know what I would do without him!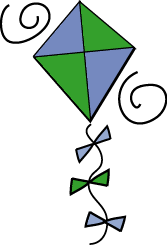 For you formed my inward parts;
you knitted me together in my mother's womb.

Psalm 139:14
I praise you, for I am fearfully and wonderfully made.
Wonderful are your works;
my soul knows it very well.

Psalm 139:16
Your eyes saw my unformed substance;
in your book were written, every one of them,
the days that were formed for me,
when as yet there was none of them.

—Psalm 139:13, 14, 16








Introducing our new addition
my nephew
Asher
born June 5, 2008
Ernesto's little brother! We are so glad he is here with us!
pictures to be posted soon!

Please feel free to leave a tribute or condolence, or light a candle for us to know that you came to see our little boys page.
Missing my baby boy now and always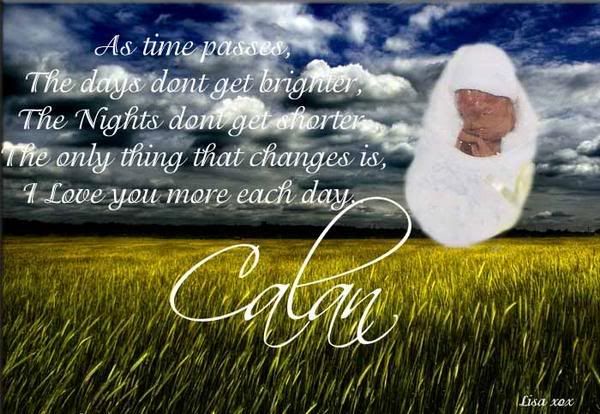 Thank you to my sister, Nicole Cooper and her family, that registered a star with the International Star Registry in memory of our son, Calan. What an honor it is to have "his" star to wish upon.
Thank you, Nikki
Your kindness will never be forgotten.
I love You,
Carrie


To all the Mom's in Calan's life. Some pictured above: Me, Mimi, Nana, and Aunt Christy.




But Jesus called them to him, saying, "Let the children come to me, and do not hinder them, for to such belongs the kingdom of God.

—Luke 18:16







The above poem from Carrie of L&S Angel Graphics. To all Angel families she does graphics for angels, check out her site!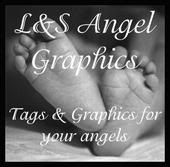 http://www.myspace.com/l_sangelgraphics

Footprints In The Sand
One night I dreamed I was walking along the beach with the Lord. Many scenes from my life flashed across the sky.
In each scene I noticed footprints in the sand. Sometimes there was two sets of footprints, other times there was one only.
This bothered me because I noticed that during the low periods of my life, when I was suffering from anguish, sorrow or defeat, I could only see one set of footprints, so I said to the Lord,
"You promised me Lord, that if I followed you, you would walk with me always. But I have noticed that during the most trying periods of my life there has only been on set of footprints in the sand. Why, when I needed you most have you not been there for me?"
The Lord replied, "The years when you have only seen one set of footprints, my child, is when I carried you".
Mary Stevenson, 1936

Christian's "Pepaw" who went to heaven December 10th, 2007. We know he is up in heaven teaching Calan how to play football! We love you, Pepaw, and miss you every day!